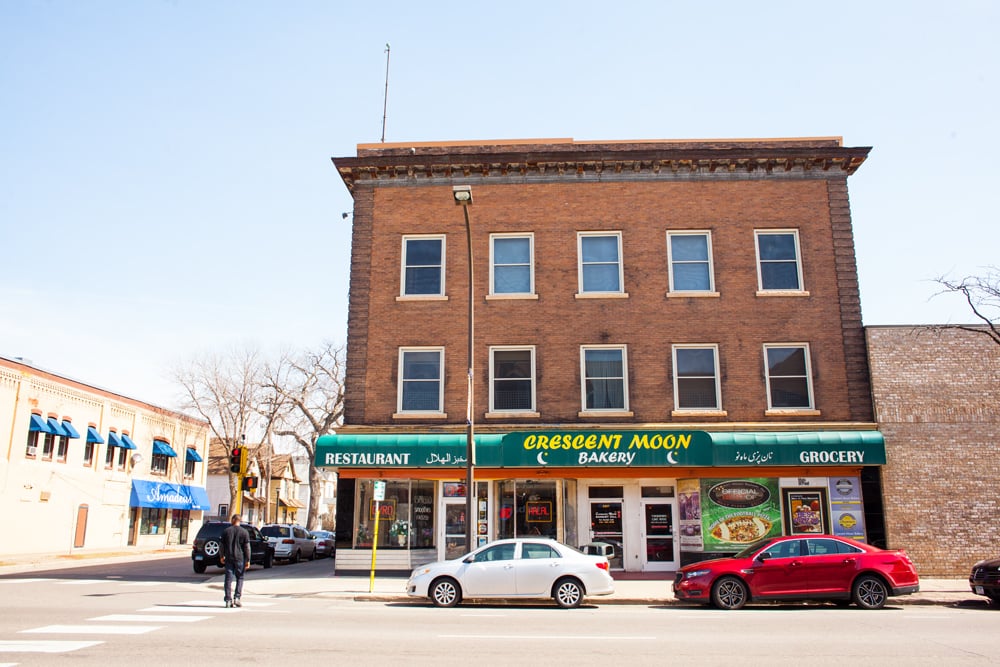 PIZZAS
ALL PIZZAS COME IN THREE SIZES
14″ Small • 18″ Medium • 24″ Large
CHEESE LOVERS 
Fine quality mozzarella cheese.
$7.99 • $10.99 • $13.99
MEAT LOVERS
Gyro meat, beef and chicken
$10.99 • $14.99 • $20.99
HOUSE SPECIAL 
Beef, green peppers and onions
$10.99 • $14.99 • $20.99
HAWAIIAN
Pineapple, chicken and onions
$10.99 • $14.99 • $20.99
THE CATCH
Pepperoni, mushrooms, and green peppers
$10.99 • $14.99 • $20.99
SPINACH LOVERS
Spinach, garlic, tomatoes and onions
$10.99 • $14.99 • $20.99
MEDITERRANEAN
Green peppers, onions, mozzarella cheese, feta cheese and chicken
 $10.99 • $14.99 • $20.99
VEGGIE LOVERS
Tomatoes, green peppers, onions, mushrooms, and black olives
$10.99 • $14.99 • $20.99
CHEF'S SPECIAL
Eggplant, mushrooms and kalamata olives
$10.99 • $14.99 • $20.99
• • •
BUILD YOUR OWN

Choose Your Football Pizza Size:
14'' – $7.99
18" – $10.99
24'' – $13.99
Choose Your Toppings:
14'' – $1.50/topping
18″ – $2.00/topping
24'' – $2.50/topping
Make Any Pizza Spicy For $1.00

TOPPINGS
Beef, Gyro, Chicken, Pepperoni (Beef), Onions, Green Peppers, Tomatoes, Kalamata Olives, Black Olives, GreenOlives, Fresh Garlic, Jalapenos, Spinach, Eggplant, Mushrooms, Mozzarella Cheese, Feta Cheese.
PLATES
All plates served with rice, salad, bread and sauces.
GYRO PLATE
$10.99
GOAT KOURMA
$10.99
SHAMI KABOB
Beef and lamb
$10.99
CHICKEN KABOB
$10.99
MEATBALL CURRY
Beef and lamb
$11.99
CHIKEN TIKKA
$11.99
LAMB TIKKA + SHAMI
Beef and lamb
$13.99
SULTANI PLATE
Beef and lamb
$15.99
BEEF KOURMA
$10.99

BEAN KOURMA
$9.99
SPINACH PLATE
$10.99
EGGPLANT PLATE
$10.99
MALIKA PLATE 
Eggplant and spinach
$11.99
COMBO FOR ONE
Chicken, beef and gyro
$12.99

COMBO FOR TWO
All meats and curry
$34.99
COMBO FOR FOUR
All meats and curry
$59.99
SANDWICHES
All sandwiches are made on handmade bread and come with salad, sauce and fries.
CHICKEN TIKKA SANDWICH
$9.99 
CLASSIC GYRO SANDWICH
$8.99
ULTIMATE GYRO SANDWICH
Feta Cheese, Onion
$9.99
SHAMI KABOB SANDWICH
Beef & Lamb
$8.99
CHICKEN KABOB SANDWICH
$8.99 
LAMB TIKKA SANDWICH
$10.99
SIDES
CHICKEN WINGS
Buffalo or BBQ
8 pcs – 7.99
20 pcs – $16.99
SIDE OF MEATBALL CURRY W/ BREAD
$6.99
RICE
$4.99
SIDE OF GYRO MEAT
$4.99
CHEESY GARLIC FLAT BREAD
$4.99
FRIES
Small – $2.49
Large – $4.49
BREAD
$1.49
PIES
$3.99
EGGPLANT or SPINACH or BEANS
$4.99
CHICKEN TIKKA SKEWER
$5.99
BEEF or GOAT KOURMA
$5.99
HUMMUS
$5.99
LAMB TIKKA SKEWER
$7.99
EXTRA SAUCE
Green, White, Red, Buffalo, BBQ, Ranch, Italian, Greek
$0.79 each
SALADS
ITALIAN SALAD
Freshly cut romaine lettuce, cucumbers, tomatoes, onions, black olives, topped with mozzarella cheese and dressed with Italian vinaigrette. 
$7.99 
GREEK SALAD
Freshly cut romaine lettuce, cucumbers, tomatoes, onions, and Kalamata olives, topped with feta cheese and dressed with Greek vinaigrette. 
$8.99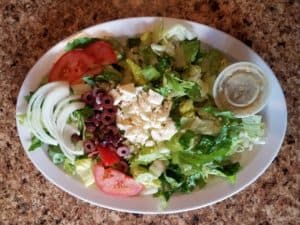 GARDEN SALAD
Freshly cut romaine lettuce, cucumbers, tomatoes, and cucumber sauce. 
$8.99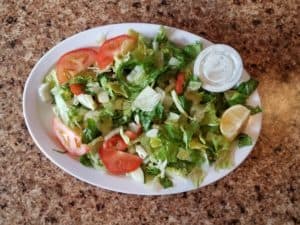 Extra Sauces
Italian Vinaigrette, Greek Vinaigrette, Creamy Ranch
$0.79 each
DRINKS
MANGO SMOOTHIE
$3.99
FRUIT SMOOTHIE
$4.99
TEA
$1.79
CAN OF SODA
$1.29
GLASS BOTTLED SODA
$1.99
SHEER CHAI
$2.99
EXOTIC CHAI
$3.49
CAFÉ LATTE
$3.49
CAPPUCCINO
$3.49
ESPRESSO
$1.99
TURKISH COFFEE
$2.49
HOT CHOCOLATE
$2.99
SWEETS & ICE CREAM
SLICE OF CAKE
$2.99
BAKLAVA
$2.49
BROWNIE
$2.49
ICE CREAM
Variety
$2.79