FOOTBALL PIZZA®
OPEN 11AM TO 10PM EVERYDAY
A MINNEAPOLIS ORIGINAL
Hello everyone,
Proud to announce that our first main location on Central Avenue has been officially changed from Cresent Moon Bakery to Football Pizza!! Aswell as our Frozen Football Pizza factory line has been expanding….
Be sure to visit us… also make sure to place your big orders at least 4 days prior to Super Bowl!.
WE CATER, TOO!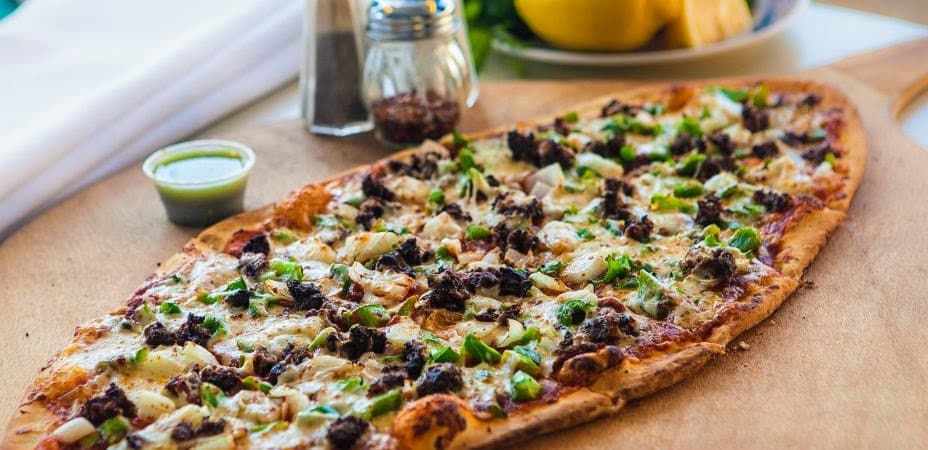 EVENT SPACES AVAILABLE
We have wonderful spaces available to rent. Whether it's a few people or hundreds of guests, the Football Pizza network has rental options both large and small. Our whole menu can be easily served to all your guests.
VIEW OUR SPACES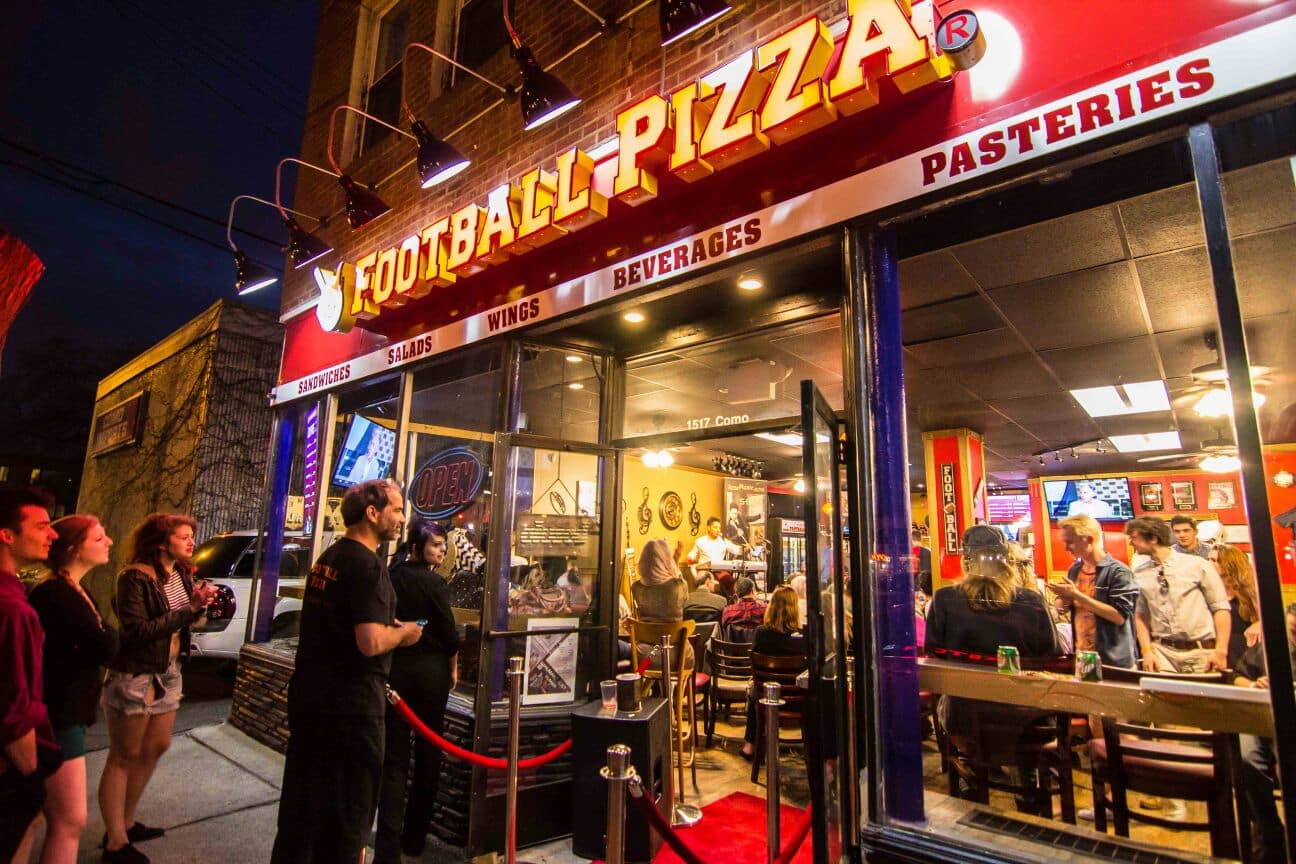 BUY IN BULK
Our pizzas are a hit! And they can be sold at your store. Football Pizza offers a wide variety of frozen pizzas that are both delicious and in demand. We take the time to build a relationship with you, so we can work together to get your customers the great pizza they want.
RATES